Rent Space
The Mandel JCC in Palm Beach Gardens is the perfect place to celebrate your next major event: bar/bat mitzvah, wedding or anniversary reception, holiday party, corporate meeting/events, award ceremony, wedding parties, performing arts program, bris/baby shower/naming, or even your next family reunion. A multitude of activities or event may be accommodated at the J! Our air-conditioned gymnasium features one, full-size basketball court plus two additional courts with bleachers – perfect for tournaments. Our fantastic outdoor aquatics center with a climate controlled pool is the ideal place to host an outdoor pool party or your next BBQ! The J also comes with a beautiful Social Hall and Great Hall space and more than 275 free parking spaces!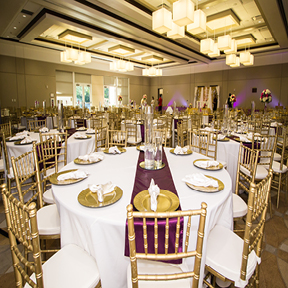 Indoor Spaces
Beryl and Bob Schneider Gymnasium
Bente S and Daniel M Lyons Art Gallery
Linda and Ray Golden Board Room
Peggy S Brown Social Hall
Bernice S Levinson Great Hall
Multi-Purpose Rooms:
Arthur Stapler Room
Adele Siegel Room
Marilyn and Arnold Lampert Activity Room
Kosher Catering Kitchen
Outdoor Spaces
George Rothman Aquatic Center and Outdoor Patio Area
Cynthia and Peter Liebman Playground
All rentals depend on availability and additional charges are incurred for events that are held after normal building hours.

Ready to book your next event, special occasion or party, or need more information? Please contact us at 561-712-5200.